Years Of Well Proven Results You Can See
For the past 36 years it has been our goal and mission to acquaint others with the uniqueness of these products, with the belief that others would experience the many benefits as we have.  It has taken patience, persistence and observation.  Our farming experiences in breeding purebred Arabian Horses (since 1958) and purebred Hereford Cattle (since 1972) has given us our own research lab, an invaluable asset.  We have found our livestock have lived long and productive lives – virtually "trouble-free".  We do not use vaccines, growth hormones, or rarely an antibiotic of any kind.  We do however, supply the recommended dosage of Ultra-Kelp TM on a daily basis. It is the only mineral and vitamin supplement that we have used for the past 32 years.
Two times
Nobel Prize Winner Dr . Linus Pauling (1901-1994) stated :
" You can trace every sickness, every disease andevery ailment to a mineral deficiency".
Our experience in the breeding of animals has given us ample proof of this statement as it fortifies our belief in the use of Ultra-Kelp PM with its countless minerals and health giving nutrients.
Random shots taken over the past years of Arabians Bred and/or owned by Flack's Bakerview
Purebred Hereford Cattle Owned by Flack's Bakerview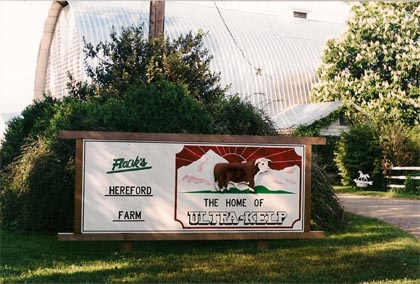 JIL 21E Monoply 821G Multi Grand Champion, BC & AB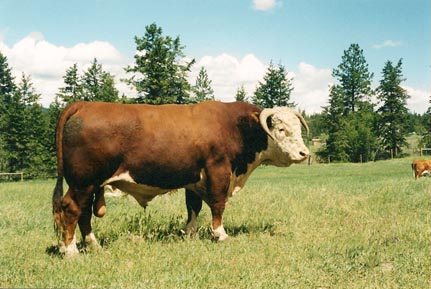 JIL 21E Monoply 821G Multi Grand Champion, BC & AB
JIL Goldrush Freedom 2L Champion